That's right. We are eggcited to announce that one of our additions to the farm for 2014 is Tolbunt Polish chickens. We have managed to acquire our breeding flock that consists of genetics from three different lines. Our flock comes from a mix of Greenfire Farms, Bare Necessities and Green Acres lines. We also have a mix of smooth and frizzle. We believe our mix of lines will give you the best genetic diversity available.
Below are a couple of pictures of our new chicks. We expect to have eggs and chicks available late summer.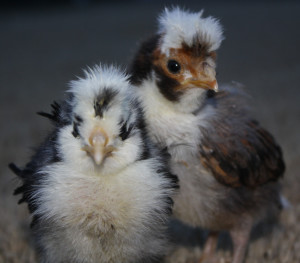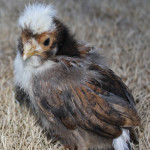 We have many other new additions coming this year so keep checking back.