Welcome to Omega Hills Farm!
Omega Hills Farm is a small family run farm located just outside Columbus MS.  Our farm is nestled on 16 acres on top of a hill at the end of Omega Drive.  Hence, the name Omega Hills Farm.   Three generations help in raising our livestock and crops.  This allows us to mix farming skills and knowledge of years gone by with today's latest technology.
We have spent the last decade providing the highest quality eggs, chickens, and vegetables to people in our local area and now we are offering them to the rest of the country online.
In 2012 we introduced a few rare breeds of chickens to our farm and were excited to see the flocks thrive. For the past 6 years we have been blessed to be able to work with some of the rarest poultry in the world. We hope you find as much enjoyment from your chickens as we do.
Featured Post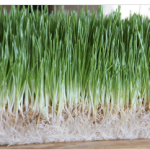 With winter in full swing and green pasture long gone we have started providing our flocks with fodder to satisfy their desire for greens vegetation. In the past we have grown our fodder in common 5 gallon buckets with drainage holes drilled in them. Read More
Join our mailing list
Get Updates and Special Deals by Joining our Mailing List!